London Day 2
Read about
Day 0
and
Day 1
.
We wanted to watch the Change of Guards ceremony at Buckingham palace. It takes place at 11 AM on alternate days. When we asked the reception at hotel, there was a confusion on which days and we ended up going to the Buckingham Palace twice. Anyhow, the change of guards was a bust, at least for me because I could not see *anything*. The crowd was thick around the gates and I just got out of there to get some air.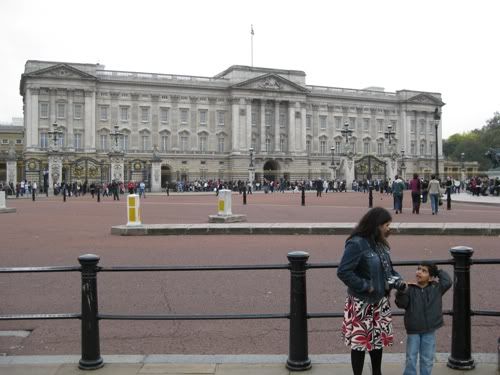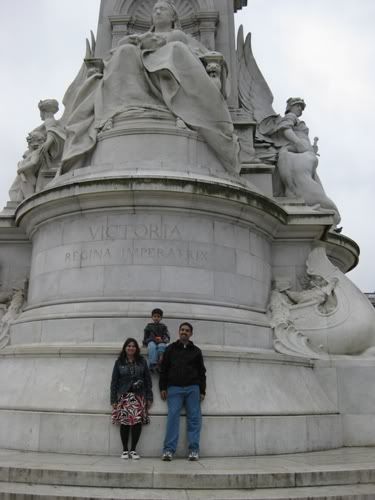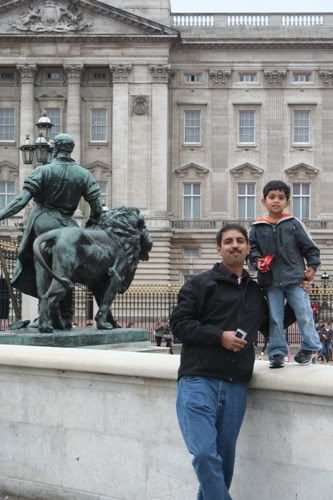 We're going out of order a bit to show Change of Guards pictures from Day 3.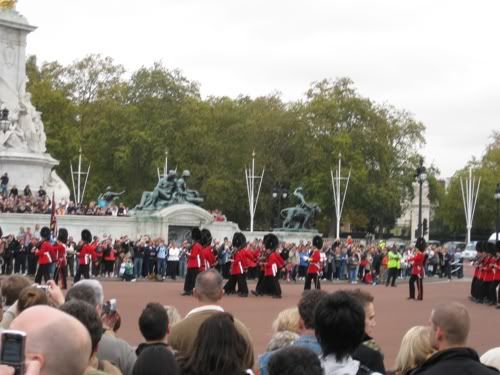 After I got out of the crowd, the horse guards came from behind the palace and I was able to see them up close so that was nice.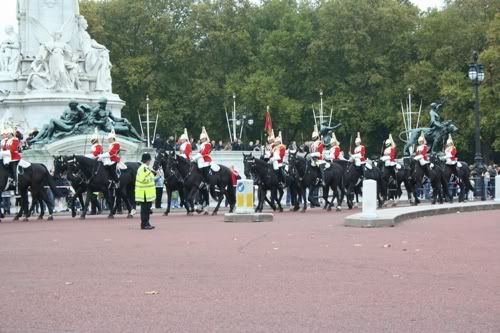 There is a nice park right next to the palace, St. James Park. That gate in the picture above is an entrance to it. We spent some time there while returning. There is a lake with duck island that houses many different kinds of ducks.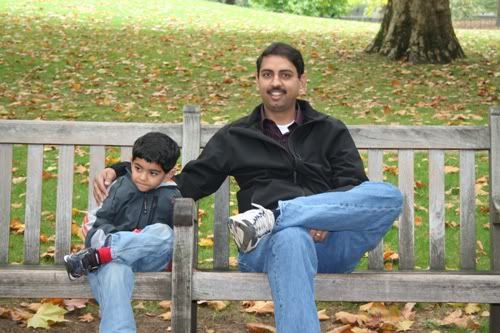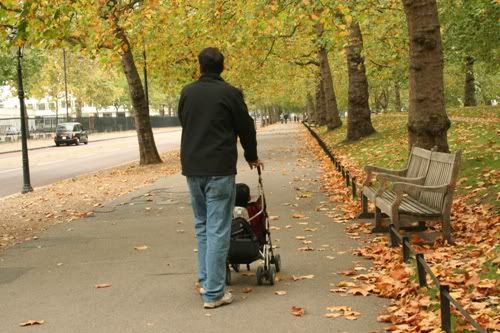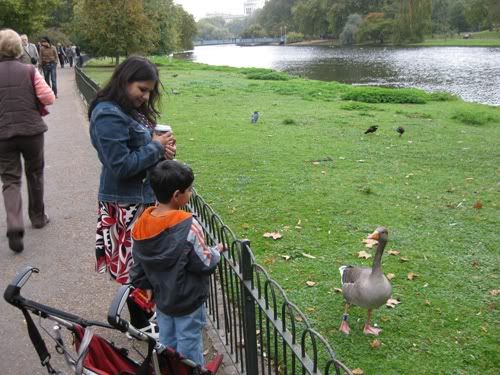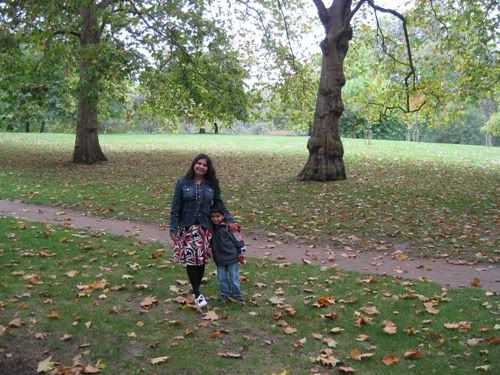 A really old tree on crutches.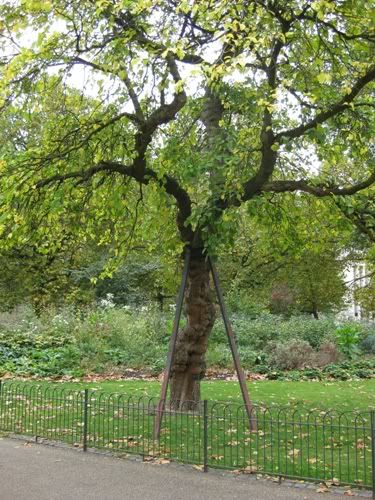 Tower of London
I love London. I love how easy it is for a tourist to get to all the attractions without needing cabs. The tube network is great. At this point, we were debating getting one of the open top bus tours, but eventually decided against it. They would work great for someone who is short on time and needs to see London in less than 2 days. We wanted to go at our own speed and we had the time.
So after Buckingham, we went to the Tower of London. It is a Fort, originally built in 11th century. It houses the Crown Jewels, including Kohinoor - The diamond with a bloody history - 'gifted' by Indian Emperor to Britain. Indians tell a different story however ;) They don't let you take pictures of the Jewels. Bummer.
The ravens at the tower. Legends say they are the protectors of the Tower.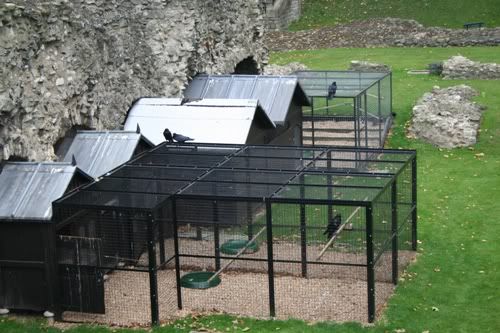 Lots of ammo displayed
I laughed at this picture when I saw it. This guy was in such a hurry he didn't stop when I was taking the picture. Nothing unusual, but the pic captured his motion and the fact he was LOOKING at me while ruining my shot.
Girish and Mehul are standing behind the guy in above photo. I got it finally.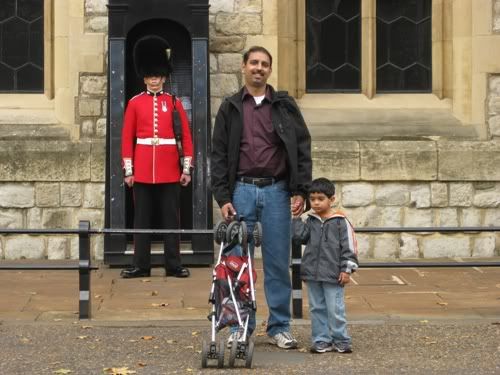 Madame Tussad's Wax Museum
Few of my good friends -
Miley Cyrus
Julia Roberts
SpiderMan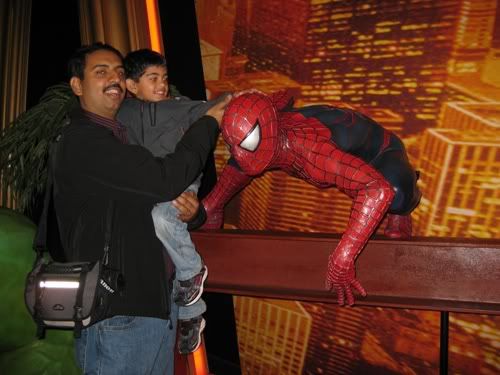 Amitabh Bacchan
Aishwarya Rai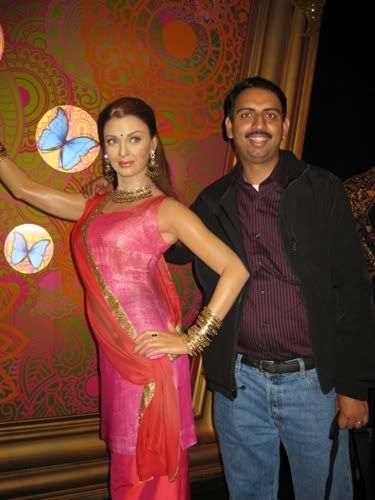 Whoopi Goldberg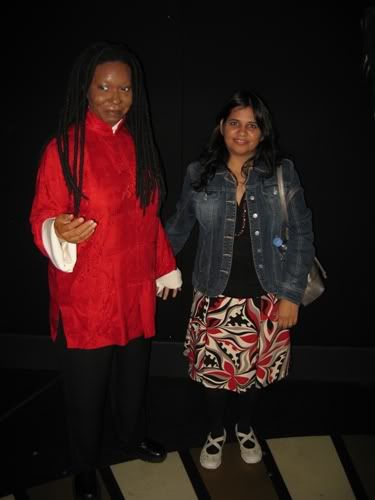 Tudor King. He didn't approve of my outfit.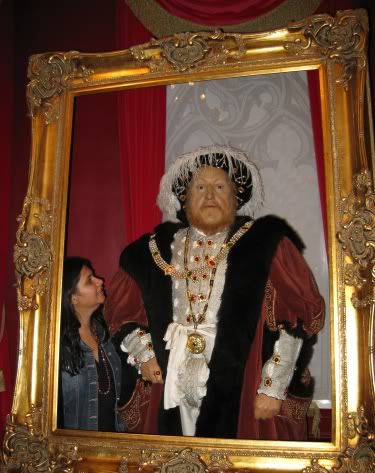 There were many more include Speilberg, Charlie Chaplin, Gandhi, the Royal family, Bush, etc. but I don't have the patience to resize all those!
Next, we took the bus to go to Harrods. It is one heck of a Department Store. Poor people like me don't shop there but it was fun to look at the stuff. The Shoes! Too bad I didn't have an extra $2000 to spend on them.
That rounded off the evening. Again, a long day. Took the tube to go back to the hotel and crashed.